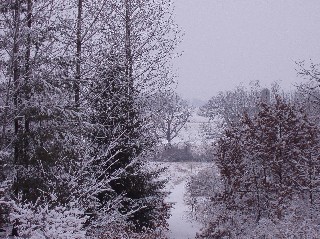 Whispering Woodlands in Winter
Winter in Wisconsin - it doesn't take you long to realize the winter months are unpredictable here in Wisconsin. It is for this reason that the winter schedule does not include many any regional or national instructors. Only the hardy local yokels will be providing programs in January and Febrrrrruary!
January 2013

*****
Mid-Dec, and Jan are a blur,due to an unexpected health issue, I have spent that time in ICU in the hospital. Home now, I am slowly getting back into the business of running Whispering Woodlands.
*****
Thank you for your understanding!

Contact Jackie at (608) 848-9761 or whisper@tds.net
with inquires or to be added to our email list.

Thank you for visiting www.whispering-woodlands.com