2019
My thanks for your continued interest & support of
Whispering Woodlands programming.
2018 was our 10th Anniversary and looking forward to the year(s) ahead.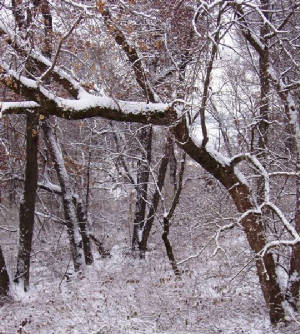 Well, this is what we'd expect to be seeing at the end of December / beginning of January, but today it is raining and low 40's.
Currently taking a little break between the holidays. Setting type and printing New Year's cards on the Vandercook.
Soon I will be gathering information from instructors, formatting and posting programs.
I will be getting the website up and posted for the first few months of 2019.
It is a work in progress.
Be sure to check back later, mid-January.
Looking forward to seeing you soon!