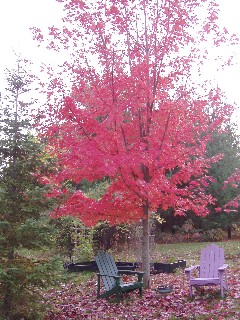 October 2017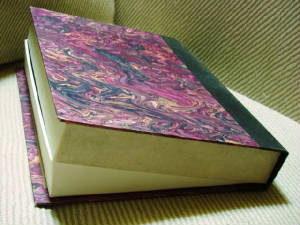 Drop Spine Box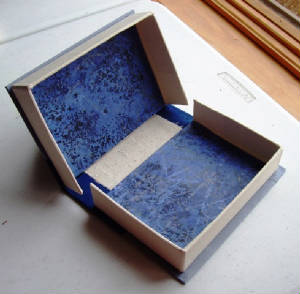 Drop Spine Box JH sample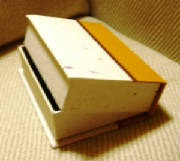 5 x 7 Drop Spine Box
Clam Shell Box (aka) Drop Spine Box
Based on using a conventional size of 8 1/2 x 11", we will create a housing for papers, books and treasures. Adjustments for various sizes will be discussed for individualized future projects. A good metal ruler, a sharp utility knife, a cutting matt and a clear head will be most important. Participants will have the opportunity to customize the covers with commercially available materials or personalized, hand decorated options. Sat/Sun, Oct 14 & Oct 15, 1 - 4:30 $115/$20 supply fee
Clam Shell or Drop Spine Box Supply List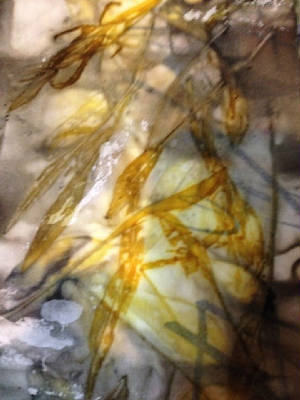 Eco Print on Paper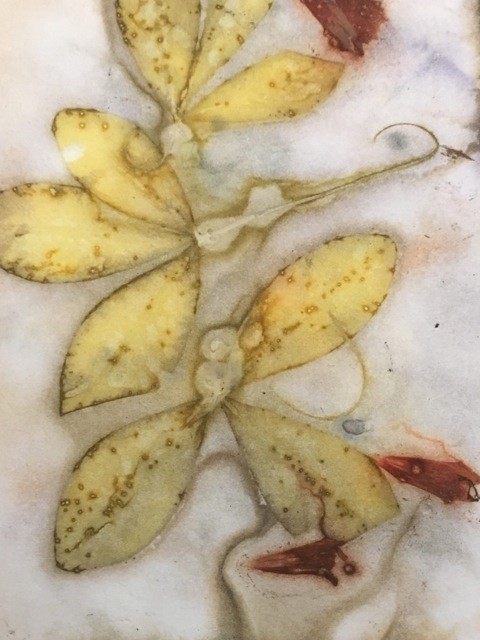 Eco Print on Paper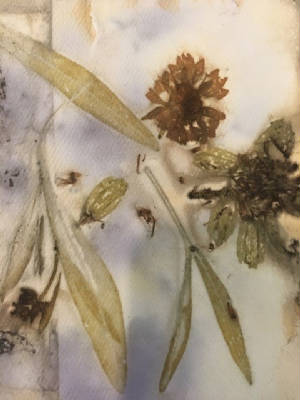 Eco Prints on Paper
Eco Printing on Paper Jacqueline Sullivan
Eco Printing is all the rage! As seen in several of the art periodicals, Eco printing is leaf printing on either cloth or paper. This class will feature the art of printing on paper with an assortment of leaves. Utilizing the variety of paper choices (you bring) large or small, and assorted leaves and mordants (provided) you will create the prints. Learn how to best prepare the papers for printing and what items may be added to the cooking process (think dye bath) to create various effects. Papers will be cooked in a communal roaster to create the unique, magical prints.
On the second day, we will keep the roasters going, as we use the printed papers from day one to create an interactive and collaged, artists book. (Flaps, folds, openings, etc.) Sat Oct 21 & Sun Oct 22 10 a.m. - 4 p.m. $305/$20 materials
Eco Printing on Paper Supply List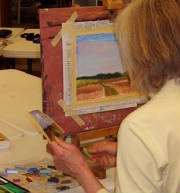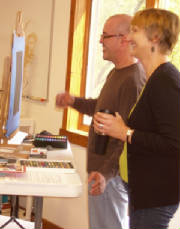 Finish It! Kay Brathol-Hostvet
We all have those unfinished projects--paintings, collage, drawings. Whether you just need the time, new ideas, or fresh eyes to view your work, this workshop should help generate some completed projects. This loosely-structured workshop will include beginning and ending group critiques, handouts and "ideas" examples, and uninterrupted work time with as much or as little personal attention from the instructor as you request. Saturday, October 28, 10-4 $95
Click here for PDF Whispering Woodlands Program Listing Aug - Dec
Registration Form
For those who prefer, click below for a registration form to send with a check payment in the mail.
Click here to download PDF registration
Site Navigation