Enter supporting content here
a Retreat to Nature for
the Creative Mind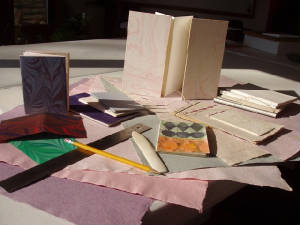 Book Structures
Basic Book Structures Jackie Hefty
In this four-week class you can develop a portfolio of book structures to use for ournals, one-of-a-kind books, or gifts. Explore choosing, folding, tearing, and cutting paper and learn basic sewing and gluing techniques to create a selection of unique books with minimal supplies. We encourage adding embellishments and personal memorabilia. Minimal supplies are necessary to make beautiful books. No experience necessary.
Wednesdays Mar 24 - April 14, 6 - 9 pm
Limit 10, Enroll by Mar 17, 1.2 CEU, $125 Program #2567 Program in conjunction with UW Continuing Studies Please register with UW Continuing Studies.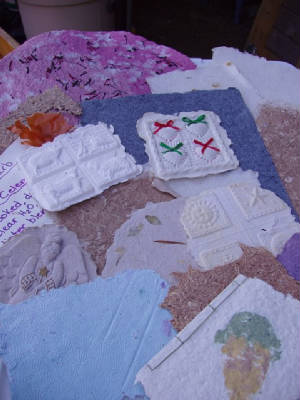 Paper making samples
Papermaking Jackie Hefty
In this four-week class you can experience pulp preparation in blenders, by cooking, and in a Hollander beater. Explore recycling papers, pulp additives, and pigmented pulps and construct your own papermaking screen to keep. Create a plaster mold from a clay form and take a paper cast of the mold. Also explore sheet formation, collage, embedments, and pulp painting.
Thursdays Mar 25 - April 15 12:30 - 3:30
Limit 10, Enroll by Mar 18, 1.2 CEU, $145 Program #2568
Program in conjunction with UW Continuing Education Please register with UW Continuing Education.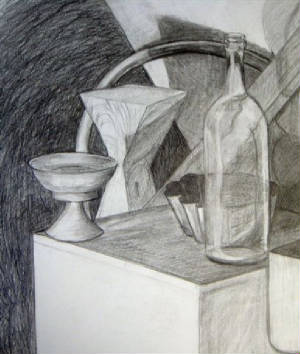 Drawing by Kay Brathol-Hostvet
You CAN Draw! For the Absolute Beginner
with Kay Brathol-Hostvet
If you can ride a bicycle, operate a sewing machine, or drive a car, you can learn to draw, too! The skill of drawing is simply a matter of eye-hand coordination and practice. The focus of this workshop will be on how we learn to draw. Drawing is a fun and relaxing hobby, a useful tool in planning home and garden projects, and a foundation skill for all the other visual arts. If you are afraid to draw, Kay will alleviate those fears through fun-yes, FUN-drawing exercises and simple, straightforward directions to get you started. This is a good workshop for those who need or want a refresher on drawing, too. All materials are provided including your own drawing tools and sketchbook to take home. Class size limit: 8
Fri Mar 26 9 - 4:30 $95/$12 materials
Two day combo Fri/Sat Mar 26/27 9 - 4:30 $175/$17 materials
Developing Drawing Skills
Kay Brathol-Hostvet
Drawing is a wonderful hobby and the foundation for all visual arts. This process-oriented workshop is for those who want to further develop their basic skills and gain more pleasure in the drawing process. We will focus on loosening up, learning to see and measure accurately, and developing various drawing techniques. This is a great follow up to Kay's "You CAN Draw!" workshop or any other beginning-intermediate drawing class. We'll work in pencil, pen, and charcoal. Some materials will be provided; see supply list for your required materials. Class size limit: 8
Sat Mar 27 9 - 4:30 $95/$5 materials
Two day combo Fri/Sat Mar 26/27 9 - 4:30 $175/$17 materials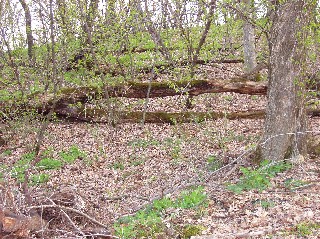 Natural inspiration
Nature Journals Jackie Hefty
Look, listen and feel the sights, sounds and textures of Nature. Capture your impressions through writing, drawing, printing, stencils and texture rubbings. You will develop a journal that can be altered and added to with your future interactions with Nature. Creative Energy all bottled up? Think of this as your 'Artistic Workout" - come ready to have fun and give your creativity a boost. Mark your calendar now and join us for a day of fun and sharing with other artists in a supportive and stimulating enviiroment.

Fri April 16 10 - 4 $50/$5 materials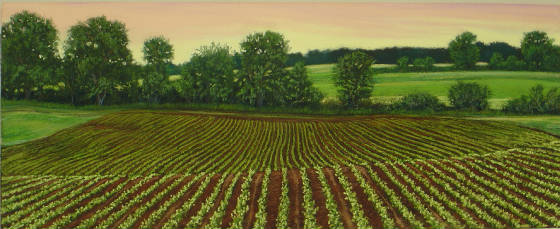 Dawn by Kay Brathol-Hostvet
Introduction to Painting with Soft Pastel Kay Brathol-Hostvet
Many students "fall in love" with pastels after taking this workshop! Soft pastels are fun to use, colorful, versatile, immediate, and very expressive. Kay will introduce you to this fascinating dry painting medium through a variety of exercises on different papers. Learn how to use solvents and fixative to enhance your images. You'll complete three different works in this one-day studio workshop, including a densely-colored painting on sanded paper. Every workshop participant will experience ample personal attention as well as fun and positive group interaction. All paper for this introductory class will be provided; see supply list for your required materials. Class size limit: 8
Sat April 17 9 - 4:30 $95/5 materials