April 2018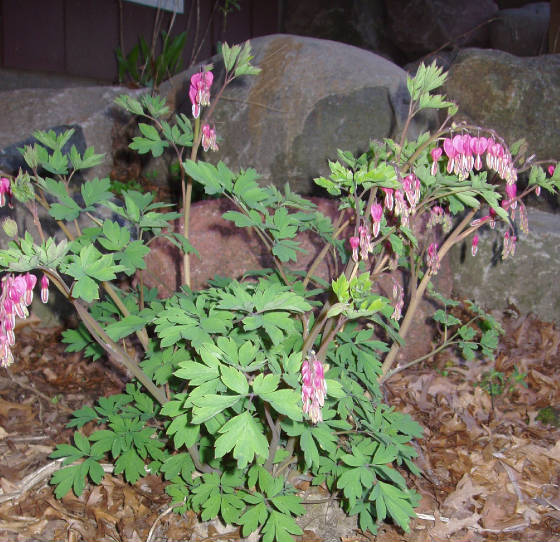 Bleeding Heart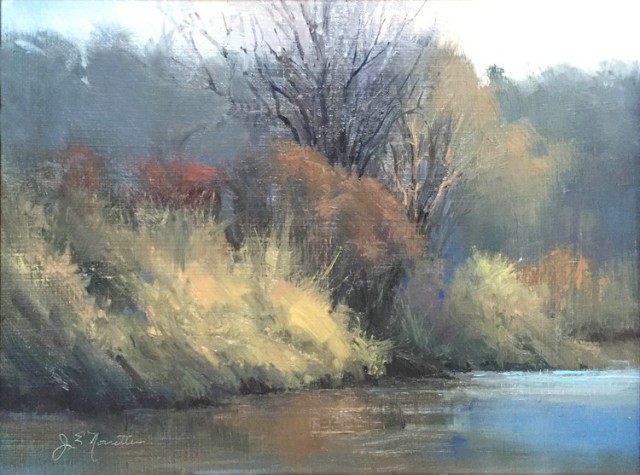 Jan Norsetter

Value Does All the Work
Value Does all the Work but Color Gets All the Credit with Jan Norsetter
In this oil painting class we will explore the role of value vs color. We'll start by doing some very basic value studies and progress to using color. The aim of this class is to give you some experience in dissecting a scene or photo, being able to start a painting and continue the painting to a degree of finish. We will paint several studies and some basic color charts exploring the role of color palettes in paintings. For substrates you can use canvas paper, gessoed paper, or gessoed panels. I will have available gessoed mat boards 7.5" x 10" ($1 each). These are what I use to create value studies. See supply list for paints and other supplies to bring. Sat. April 7, 9am - 3pm & Sun. April 8, 10am - 3pm $240
Value Does the Work Supply List 18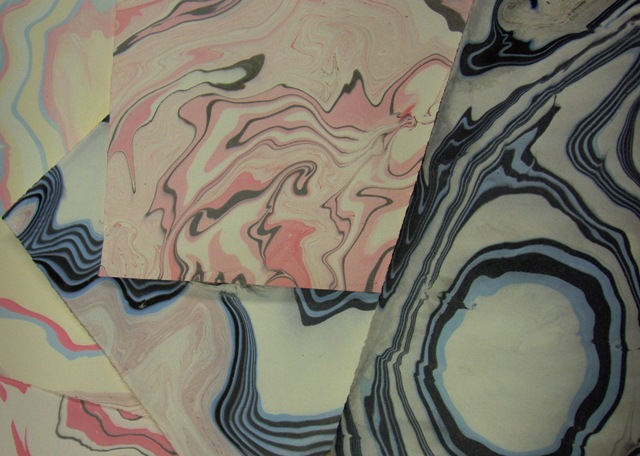 Assortment of Suminagashi papers
OFF
SITE
PROGRAM
Suminagashi Floating Inks (Marbling Paper Technique of the Far East)
Suminagashi or "floating ink" is the process of marbling plain, thin Japanese paper with water and ink to transform it into something vibrant and colorful. It originated in Japan as early as the 12th century. Jackie Hefty from Whispering Woodlands will teach you this decorative paper technique that can be used in bookmaking, collage, scrapbooking, letter writing, journals, and card making. Minimal supplies are necessary, so it is easy for you to continue making the marbled paper at home. Some supplies provided; a supply list will be sent to you. Adults and youth (ages 15 and up); each attendee pays registration fee.
Registration Deadline: April 5 Cost: $87/$70 member | Course Number: 20-33
Sunday, April 15, 1 - 4:00 p.m. Held at Olbrich Gardens
608- 246-4550
Mother's Day is just weeks away.
Brighten the day of these special women with a personally made wildflower pop-up card.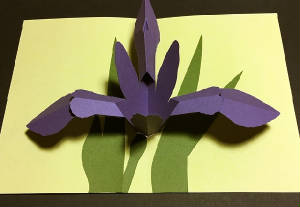 Wild Flower Samples
A Terrific way to Celebrate
Earth Day, April 22
making wildflower pop-up cards!!!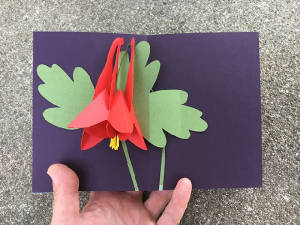 Wild Flower Samples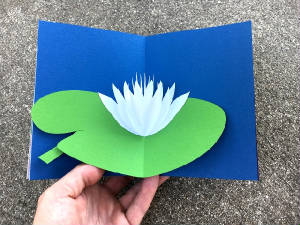 Wild Flower Samples
Pop-Up Native Wildflowers
Shawn Sheehy
Celebrate spring with flowers! Nearly all pop-ups are built from just two simple structures. Learning how and when to use those two structures—and to see the broad range of what they can do—can open the door to a lifetime of exploration. In this workshop, you will use these two structures to create pop-up cards featuring wildflowers native to the Midwest, such as trillium, jack-in-the-pulpit, and columbine. No experience is necessary, but previous experience in fiber arts and/or paper craft will speed your progress. This content readily accommodates beginners and advanced makers alike. You will leave the class with a completed set of pop-up flower cards and a good understanding of the tools and techniques of pop-up engineering. Sat & Sun, April 22 & 22, 10 a.m. - 4:30 p.m. $290/$20 materials
Supply list coming soon...
Pop-up Wildflowers Supply List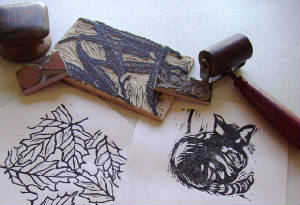 Relief Block Printing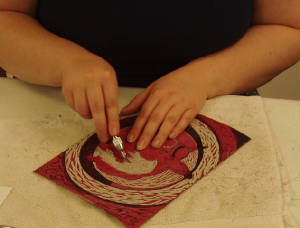 Relief Printing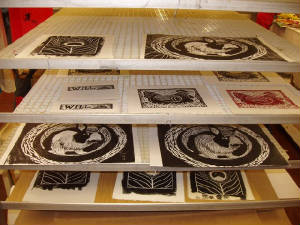 Relief Printing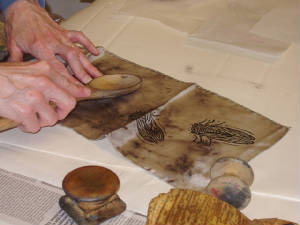 Relief Printing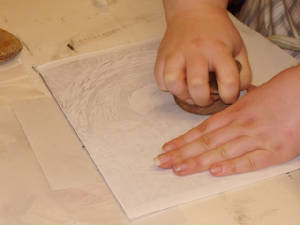 student at work
Relief Printmaking Jackie Hefty
Most people are familiar with rubber stamps and the concept of being able to print multiple copies, often as cards or gift tags. Are you ready to take this to the next level? Creating your own image and carving a block? Let me show you how, learn the basic process and you will be on your way to making your personal greeting cards or larger format images. In this class you will have the opportunity to print both with and without a press, so you may easily continue at home. Appropriate for all levels. Sat / Sun April 28 & 29, 1 - 4 $110/$15 materials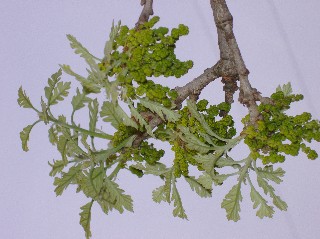 Oak Buds
Registration Form
For those who prefer, click below for a registration form to send with a check payment in the mail.