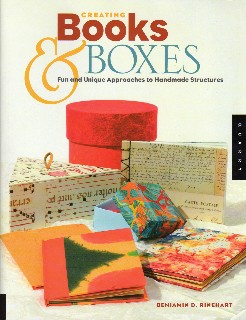 Books & Boxes book cover
Bookmaking and/or Printmaking Workshop
with Benjamin D. Rinehart
Information coming soon.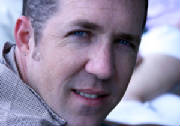 Ben Rinehart
Benjamin D. Rinehart specializes in multimedia images with a strong focus on printmaking, book constructions, painting and drawing. His socially charged work is a part of many public and private collections and has been exhibited both nationally and internationally. Ben is the founder of "SnarkArt," an artistic organization devoted to the practice of making art and education, where he has taught drawing, painting, printmaking, book arts and web design. Ben received a Bachelor of Fine Arts at Herron School of Art and a Master of Fine Arts from Louisiana State University. He is currently an Assistant Professor of Painting and Printmaking at Lawrence University in Appleton, Wisconsin. He has taught in New York & New Jersey at Pratt Institute, Rutgers/Mason Gross School of the Arts, Long Island University, Fordham University, FIT, the Center for Book Arts and Manhattan Graphics Center. He has continued to teach as a visiting artist at various institutions around the country like Pyramid Atlantic, Minnesota Center for Book Arts, Brookfield Craft Center and San Francisco Center for the Book. Ben is the author of a new book titled, "Creating Books & Boxes." For examples of his work and teaching schedule visit www.benrinehart.com.
Registration Form
For those who prefer, click below for a registration form to send with a check payment in the mail.
Click here to download PDF registration
Site Navigation